Nike
Air
The cushioning technology that changed it all.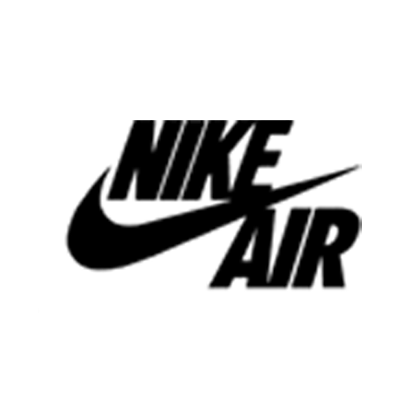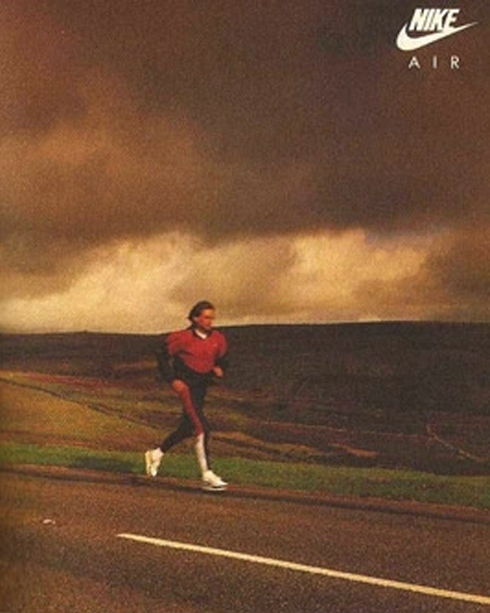 An unexpected meeting
Throughout its history, Nike has collaborated with all kinds of people. Everyone from architects to athletes has worked with the brand's talented designers, but no one could have predicted that a former NASA aerospace engineer would one day walk into the office of Nike co-founder Phil Knight. Their meeting changed the course of the company's history; their meeting was the beginning of Nike Air.
By the time Marion Frank Rudy arrived at Nike in 1977, he had already been turned away by 23 other companies. His idea built on a process called "blow rubber moulding", which was used to fashion hollow spaces in athletics shoes that could then be filled with shock-absorbing materials. Inspired by air-filled car tyres and the soft padding on a cat's paw, Rudy's concept involved putting small polyurethane sacks pumped full of pressurised gas into a shoe's sole to provide a similar kind of support. These would act as a long-term cushioning solution that wouldn't flatten out over time like the typical foam cushioning of that era did.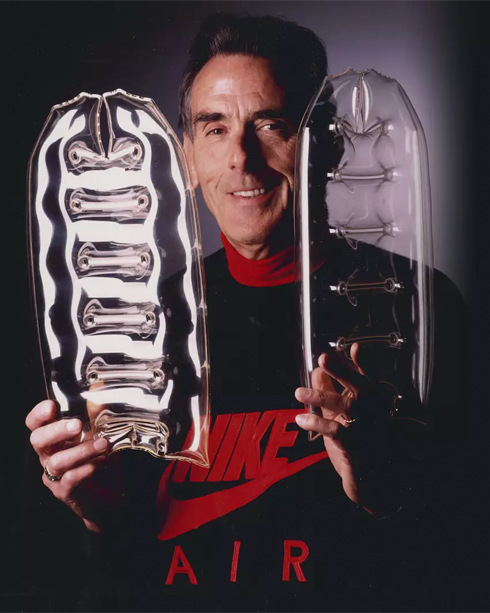 A brave undertaking
It was a radical idea that required an entirely different manufacturing process – one which many companies were reluctant to undertake. After all, it would be a brave but risky move to invest in a new production method if the product were to fail or prove unpopular. It didn't help that Rudy wasn't a shoe designer as he was unable to construct an appealing prototype. It took someone as forward-thinking as Phil Knight to see beyond the inferior mock-up to the potential of what it contained. He took it for a test run and was convinced that Rudy was on to something, agreeing to work on it with him to create a shoe that would really show off its cushioning credentials. Nine months later, Nike was ready to reveal its first Air-cushioned shoe to the world.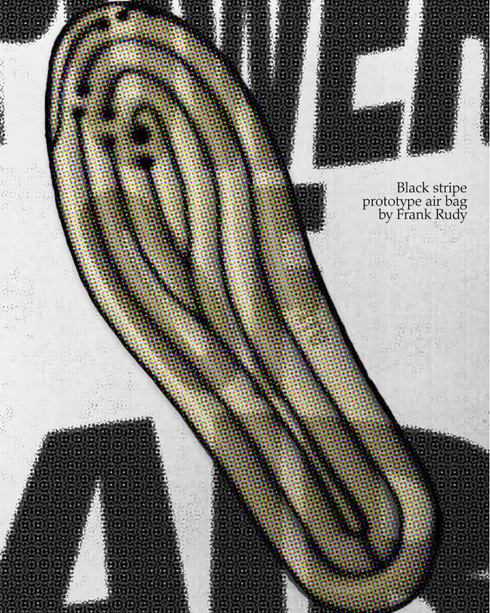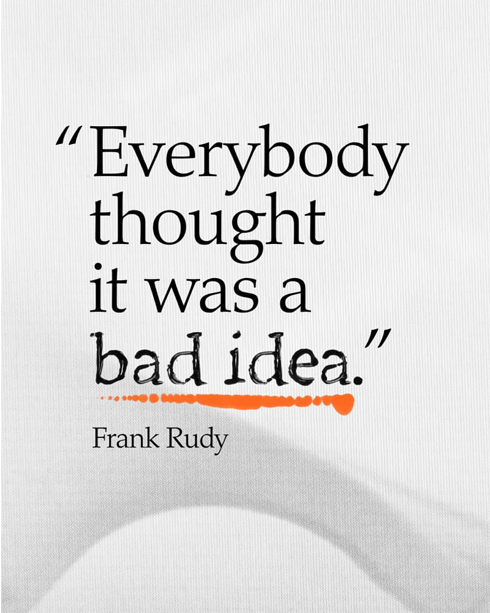 The first Air shoe
The sneaker to receive this accolade was the Nike Air Tailwind. Its construction took place in a facility in Exeter, New Hampshire, which had extremely limited access, leading to speculation about what Nike was doing there. When it was done, all the theories were put to rest at the 1978 Honolulu marathon. 250 pairs were sold to runners attending the event and, despite the fact that the upper had a tendency to split from the sole, the shoe was a huge success – so much so that some wearers were content to tape them back together so that they could keep using them. This admiration was a result of the Tailwind's performance capabilities. It contained a long airbag with interconnected tubes looping around the heel and extending through the midfoot into the toe. This new feature was just a centimetre thick and weighed a few grams, making the sneaker extremely lightweight while providing a new kind of cushioning that no runner had experienced before. Tests would later prove that this first iteration of Nike Air gave a 3% energy return to the wearer as the springy action of the airbag bounced back a little with each step, providing a significant benefit to competitive athletes. One year after the marathon, Nike had fixed the issues discovered there and were ready to put the Tailwind out for full release. Thus, Nike Air was delivered to the world.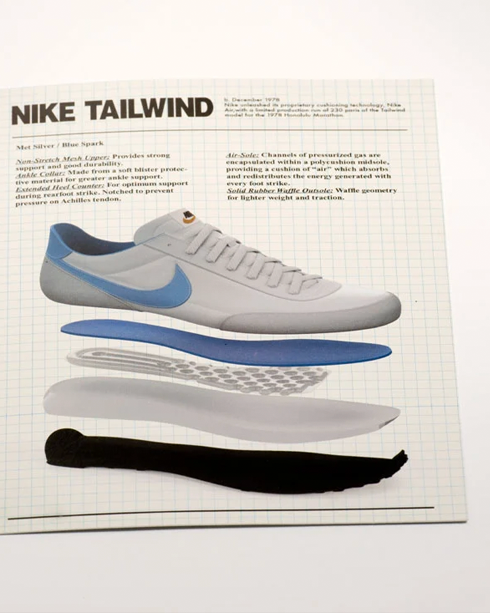 A new kind of support
To help sell its breakthrough technology, Nike marketed the Tailwind as a shoe that would improve the wearer's ability to run long distances, helping them to maintain a high level of stamina and reducing leg fatigue. This gets to the core of why Nike Air became so valued. The average marathon runner impacts the ground more than 25,000 times during a race. Each step strikes the body with over three times its own weight. This effect is even more pronounced during a basketball game, when players experience impacts of four or five times their bodyweight. Nike Air significantly mitigates this force, reducing stress on muscles and other parts of the body. It is also much lighter than foam, which compresses over long distances, losing its cushioning capabilities. Air does not suffer from this problem, so it is far more durable. In fact, if you inflate a 25-square-centimetre pocket of air to 10psi, it will be able to lift 455kg. No wonder it is used by the emergency services, the motorsports industry and, of course, aerospace engineers. Unlike in these areas, though, Nike's airbags were filled with the largest air molecules so that none of the gas seeped out through the polyurethane bag, giving them excellent durability. These bags could also be moulded into various shapes and sizes and placed under different parts of the foot to suit a range of sports and activities.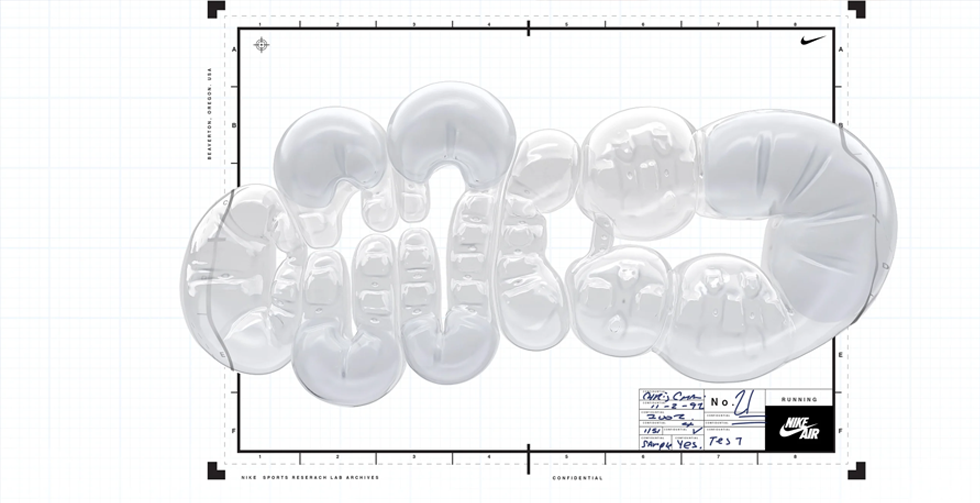 Early victories
With such a convincing list of benefits, it wasn't long before people began to realise the power of Nike Air. British runner Steve Ovett achieved a gold medal at the 1980 Moscow Olympics while wearing a pair of Tailwinds, before its successor, the Mariah, was worn by Alberto Salazar in 1982 as he won the New York marathon.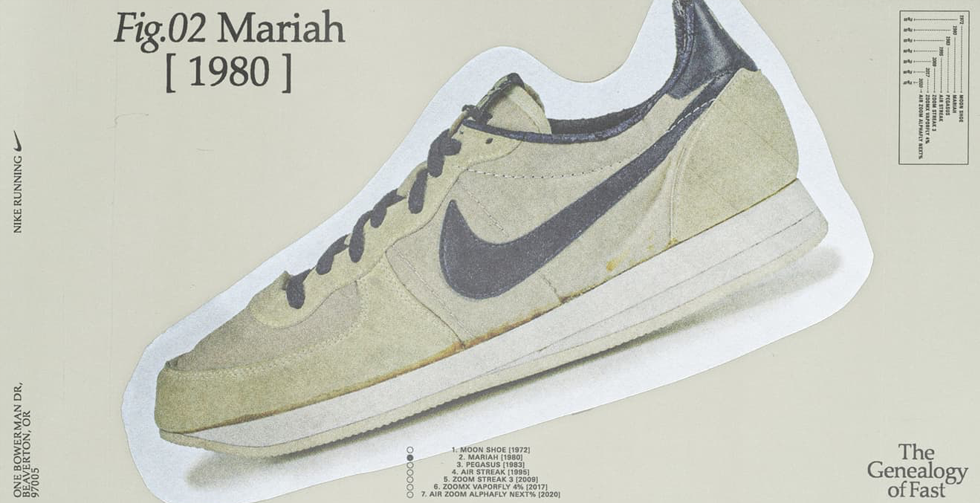 A powerful and versatile technology
Over the years, Nike Air has proven its credentials in sports beyond running. In 1982, the brand's airbags made their way into a basketball shoe for the first time when they were used in the Nike Air Force 1. It proved a difficult task to produce something that could withstand the rigours of basketball, but Bruce Kilgore found a way, ensuring that one of Nike's most popular shoes of all time would forever contain Air technology. A few years later, another basketball shoe got the Nike Air treatment as Creative Director Peter C. Moore installed Air components into the sole of 1985's Air Jordan 1. This began another long-term trend as the iconic sneaker line has continued to incorporate Air technologies of various kinds with each new model.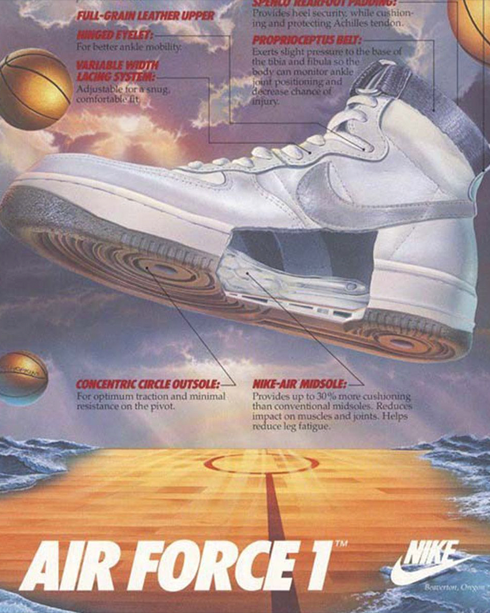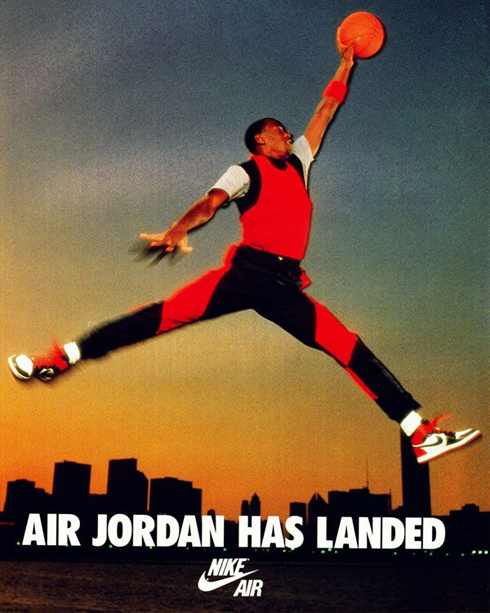 Working with legends
In 1987, another one of the brand's legendary designers created a shoe with Air inside. This time it was Tinker Hatfield. He wanted to make an all-purpose trainer for the new trend of health clubs where people would take part in a variety of activities that called for different types of footwear. Air allowed him to cut down on materials and make a lightweight shoe that could also provide support for a range of exercises. Called the Nike Air Trainer, it was worn by John McEnroe as he competed in tennis competitions. Hatfield continued to build Nike Air into his designs in the 90s, launching the eccentric-looking Air Huarache as a comfortable, supportive runner in 1991. Endorsed by the likes of Michael Johnson, it was another incredibly popular shoe that showed the continued versatility of Air technology.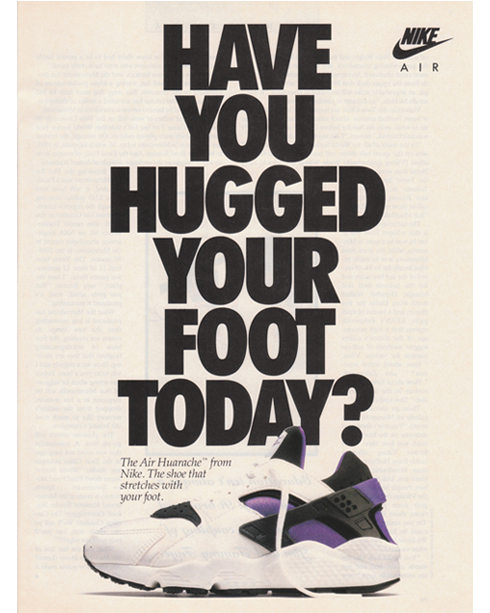 An era defining innovation
It's an understatement to say that Nike Air changed the world of sneakers. This groundbreaking innovation has defined Nike as a brand since the late 70s and is still an incredibly popular and well-used shoe technology today. Over the years, it has been the foundation of newer and more advanced forms of Air sole and has helped countless sportspeople to achieve great feats. In fact, without Nike Air, the brand's definitive Air Max and Zoom Air collections would never have come into being. There really is not enough that can be said about this outstanding technology.